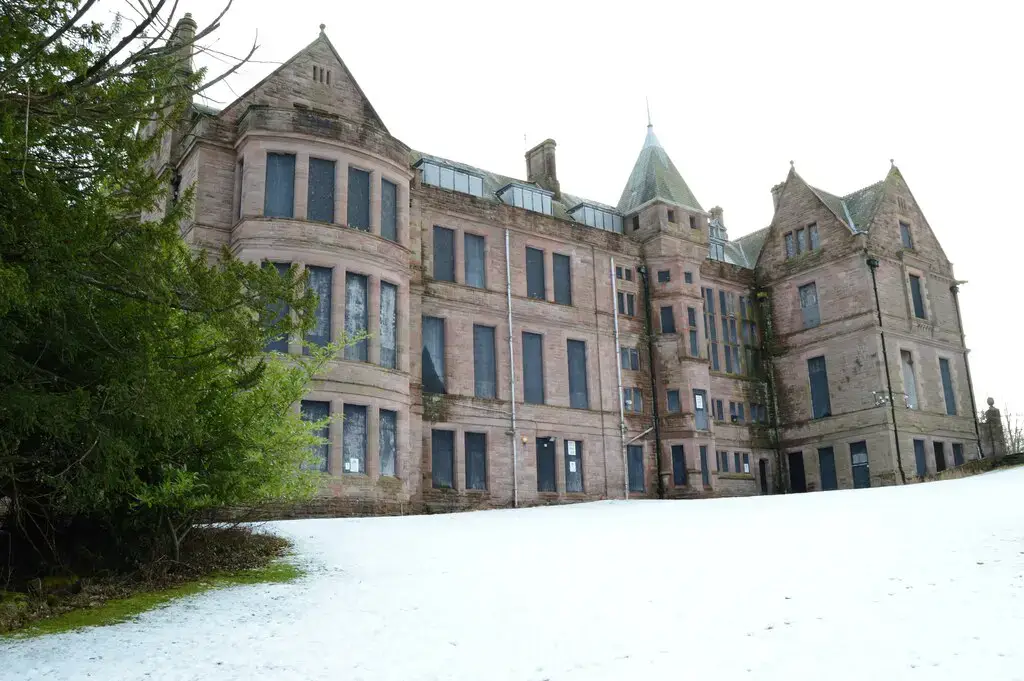 Abandoned and Derelict Mansions in The Uk
The majority of abandoned mansions in England are in London and the South-East but throughout the UK you can find previously luxurious homes that have been left to decay. Although a small percentage of these dilapidated buildings and derelict properties have been converted into modern apartments, most of them remain boarded up and awaiting a buyer to restore them to their former glory.
During economic boom times, you could buy an abandoned mansion quite cheaply but the cost of upkeep is considerable. When the recession hit the UK, many new owners discovered they could not keep up with repayments or the costs of maintenance so some of these large houses were abandoned.
How Do You Define a Mansion?
There are no specific dimensions that lead to the classification of a mansion. Most have several bedrooms and bathrooms and might also have staff quarters. A mansion is simply a large house and most are or were owned by one family for generations. Country mansions are often situated on an estate but you can also find grand and luxurious houses in cities that are worthy of the title.
The growth of UK industrialists between the 15th and 18th centuries led to a rise in the building of large houses. Many entrepreneurs possessed both a large country house and a town mansion and this showed the world that they were successful, with the layout and style of the building designed to show off their status.
Abandoned Mansions FAQ
What Features Are Found In Abandoned Mansions?
Typically, mansions feature many bedrooms and bathrooms, a large kitchen and several function rooms. You can find mansions with wine cellars and staff quarters. Modern day mansions may also feature a swimming pool, tennis court and stables.
Can I Buy An Abandoned Mansion?
You can buy an abandoned mansion if you can afford it and if you can trace the owners. There are hundreds of abandoned properties in the UK but most large houses will require a substantial amount of money to pay for restoration and ongoing bills. An old mansion that has fallen into decay will cost a lot to put right and there could also be issues with planning permission for listed buildings.
How Do I Find The Owner Of An Abandoned Mansion?
The council and local people are the first places to ask about the owners of abandoned property. If the mansion is very old it may well be owned by the family who originally built it. Some old mansions may not be on the Land Registry records so local sources are the best place to search for details of ownership.
Where Can I Find Abandoned Mansions in Britain?
London is still the centre of wealth and this is where you will find the majority of abandoned mansions. Other cities that were previously important in the industrial revolution also have many abandoned old properties. Liverpool, Bristol and Manchester were all centres of industry and now have plenty of abandoned large houses.
Other areas where magnates of industry built mansions or stately homes are located in the countryside in places like Devon, Yorkshire and Cumbria. Once you start looking you can find abandoned mansions all over the UK.
Who Buys Abandoned Mansions?
High earners are the most likely people to buy an abandoned mansion or large derelict property. Before the eighties and nineties recessions, young urban professionals or 'yuppies' were making huge amounts of money in the City and spending it on property. These days it is more likely to be well-paid footballers or established celebrities who have the money to spend on bringing an abandoned mansion back to life.
Why Do Large Houses and Mansions Become Abandoned?
Mansions and other large country houses become abandoned for the same reasons that any other type of property is left unoccupied or derelict. Inheritance tax and death duties play a large part in why old family property is left abandoned.
Planning permission can be difficult to obtain if the building is of architectural special interest. Problems with access across adjoining land can cause difficulties for owners and there is also the question of inheritance where there could be a dispute about ownership. Mainly it is a lack of funds that creates the situation where a large property is left deserted.
Examples of Abandoned Mansions in The Uk
In this section, we take a look at some classic examples of abandoned mansions and country houses in the UK.
Horncliffe Mansion, Rossendale
Built-in the Victorian era, Horncliffe House at Rossendale is a listed building that has fallen into disrepair since 2009. Built in 1869 by a local mill owner, the mansion was a beautiful building with a large ballroom, ornate staircases and amazing views over the valley.
The mansion was latterly used as a care home until 2009 but in 2019 was almost totally destroyed by a fire.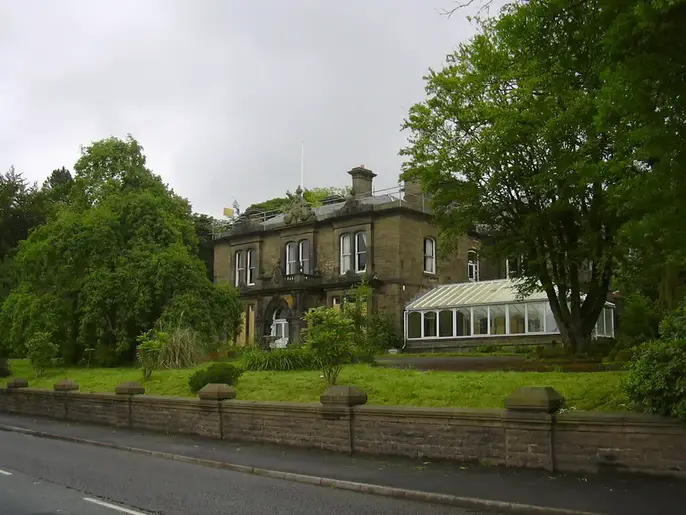 Hamilton Palace, Uckfield Sussex
Abandoned for more than 30 years, Hamilton Palace is a modern-day mansion that was never finished. Featuring a copper dome and intended as a place to house a large art collection, the £40 million mansions was abandoned by the property baron Nicholas Van Hoogstraten and stands uncompleted. Locals have nicknamed the property the Ghost House of Sussex and some call it the Devils Palace.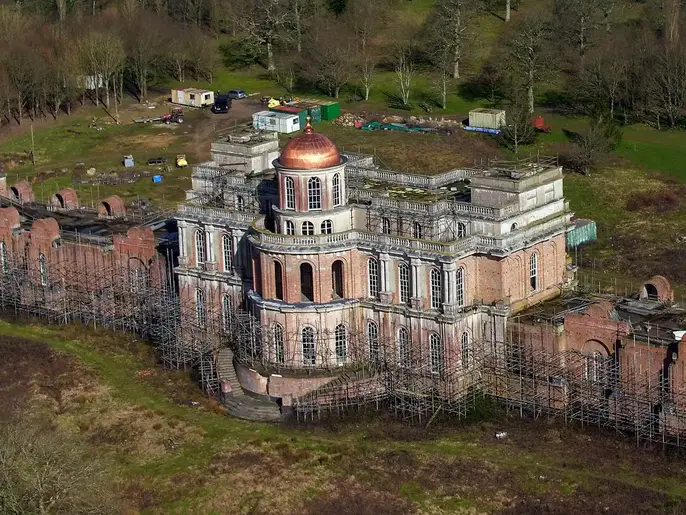 Winstanley Hall, Wigan
Built in the 1560s, Winstanley Hall belonged to the lord of the manor and is one of only 3 Tudor buildings in the Wigan Borough. In 1596 the Bankes family bought the property and this ancient mansion was in constant use by the same family until the 1980's.
The upkeep of the mansion became too much for the owners and it was sold in 2000 along with 10 acres of land. Originally destined to be developed and renovated into private apartments work has not yet started and it is now getting dilapidated.
Find out more about Winstanley Hall on URBanks Website
Kinmel Hall, Abergele, Wales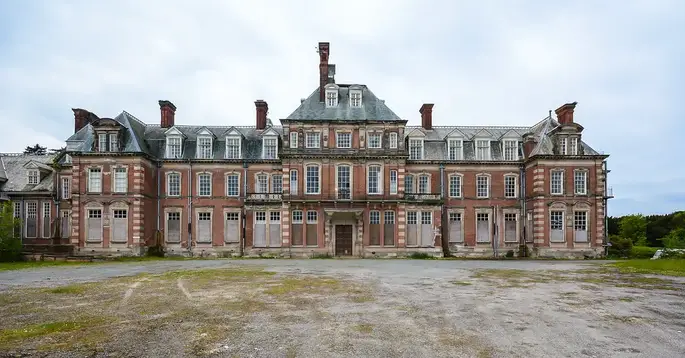 Originally completed in 1786, the current Kinmel Hall (1870s) is the third to be built on the site and is an example of a calendar house. It has not been used as a private home since 1929 but has done service as a spa, a hospital and a school for girls.
After a fire in 1975, some restoration took place and although it was bought by a development company no work has yet been carried out. Identified as an 'at risk' building there has been pressure on the owners to prevent further decay of this large country house.